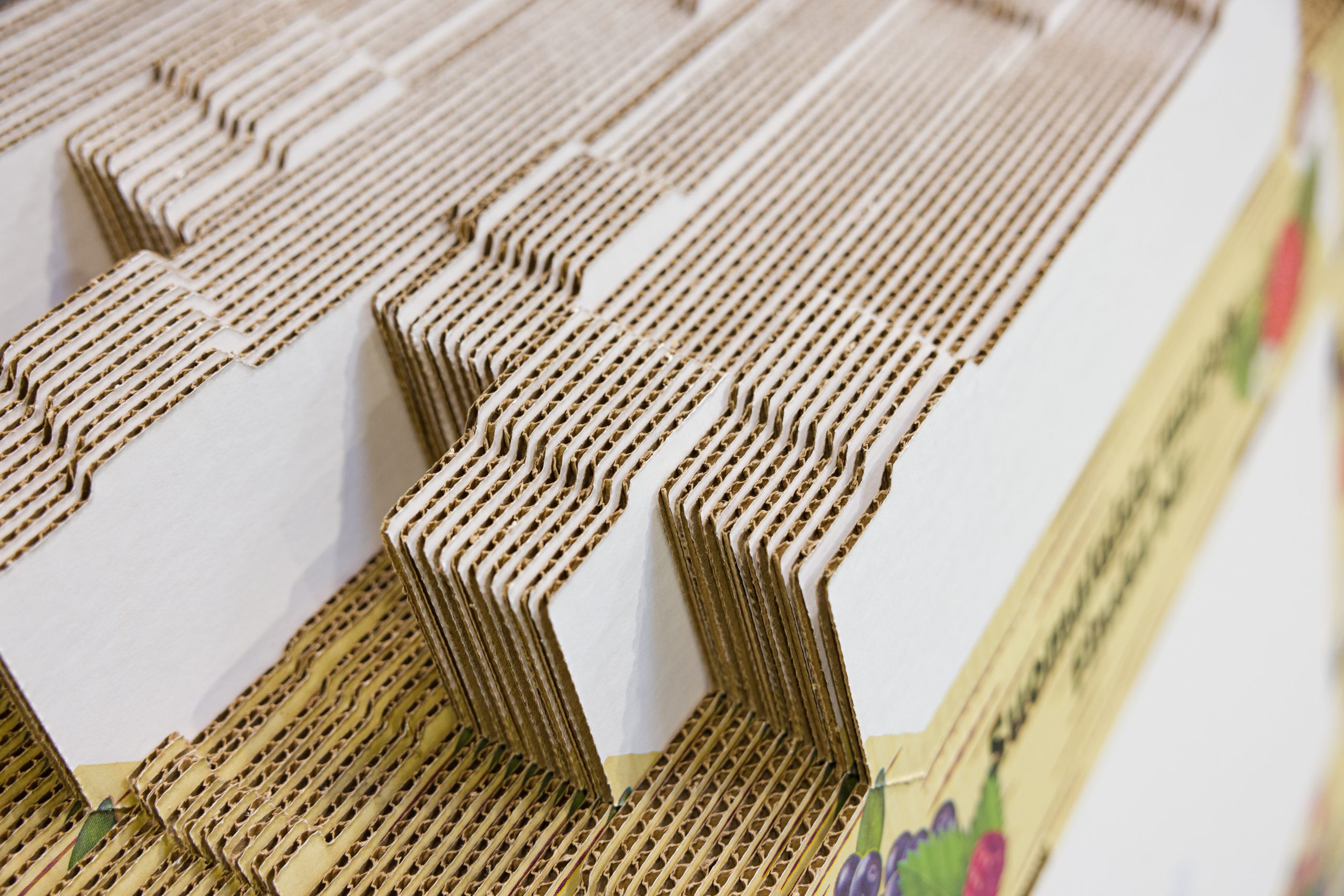 FOOD PACKAGING
Protection for food in all stages of the distribution chain
Food packaging made of corrugated cardboard protects the products during transport and handling
When it comes to food packaging, simply protecting the product is not enough. The product artwork should also be appealing. Packaging made of corrugated cardboard can also be finished with the desired artwork. It ensures product accessibility, enhances the presentation and protects the product. Corrugated cardboard packaging can also be recycled 100%.
Food packaging
The requirements for food packaging largely depend on the products to be packaged: is the product heavy and does it require special durability, or is it machine-packed, which requires compatibility with the packaging line as well. Adara's packaging design professionals can help you design the optimal packaging. They know how to pay attention to the product qualities, the amount of material required and the requirements of the packaging environment.
Corrugated cardboard is used to make packaging for:
beverage industry
baked goods
berries and vegetables
eggs
frozen products
fresh produce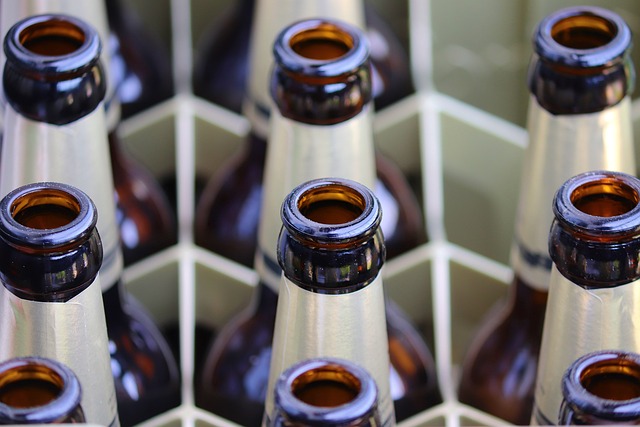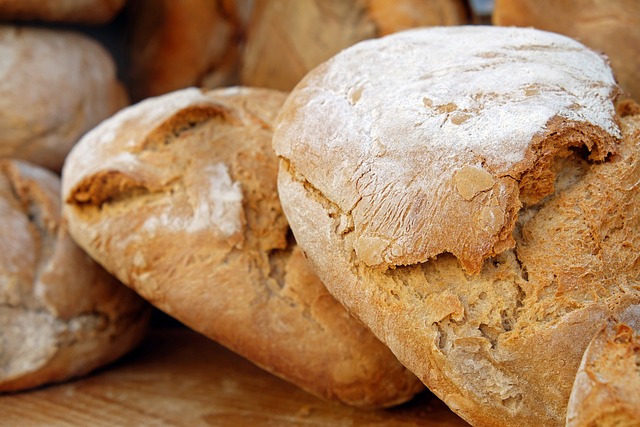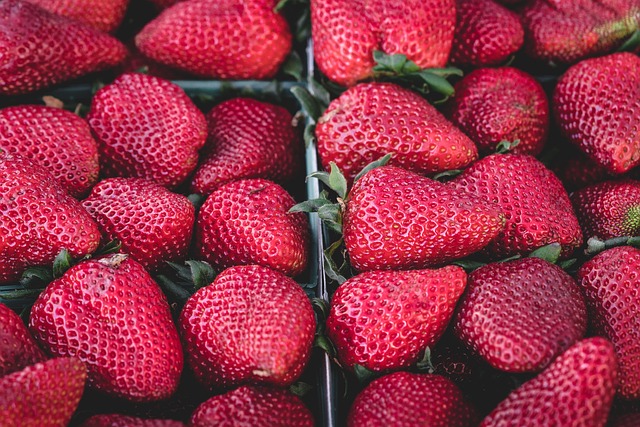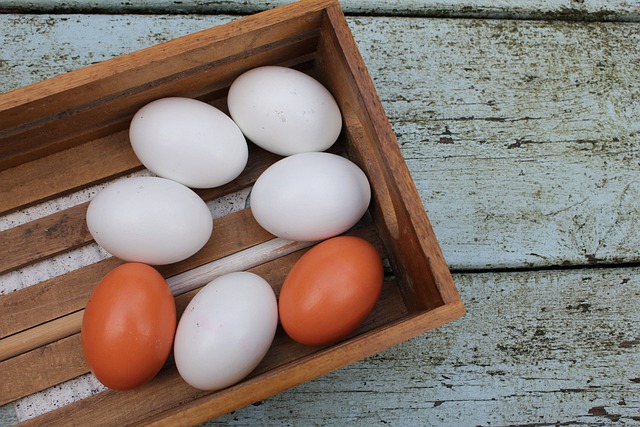 Benefits of corrugated cardboard for the food industry
Recyclability
---
Corrugated cardboard is an eco-friendly and easily recyclable material.
Easy handling
---
Corrugated cardboard packaging is lightweight and easy to handle. Corrugated cardboard can be used to make shelf-ready packaging solutions that make things easier for retail workers.
Branding
---
Customisable packaging helps you set your products apart from competitors. Products can be branded almost endlessly based on size, model and printing.
Food contact
---
Corrugated cardboard packaging is also suited for direct food contact when designed and
manufactured right.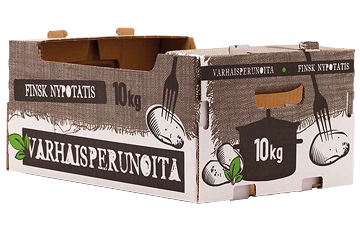 Berry and vegetable packaging
A box for berries or vegetables must be durable, keep the products safe, even in changing conditions, and display the products in an appealing fashion. These qualities are the basis for Adara's berry and vegetable boxes made of corrugated cardboard.
Berry and vegetable boxes made of corrugated cardboard are moisture-resistant and have high stacking strength. In addition to our standard models, packaging can also be made with your own prints.
---
Food safety
We make safe products that meet our customers' expectations. We ensure that our products are compliant and suited to their purpose. We do this by paying attention to the factors that affect food safety throughout the production and delivery chain.
Through orientation and training, we ensure our employees' professional competencies and development. We encourage all our employees to observe factors that affect food safety and report any deviations. We inform our stakeholders of matters related to food safety, when necessary.
We maintain and develop food safety based on compiled monitoring data, feedback and risk assessments of our operations and production methods. By complying the legislation, instructions and standards on food safety, we can ensure that we meet our customers' expectations for product safety.
Adarable – ADARA DESIGN BOOK
Would you like to learn more about what we can offer? By filling in the form below, you can receive a link to your email to see the PDF version of the Adarable book.
Sometimes the link may end up in spam – please check your spam folder.*
---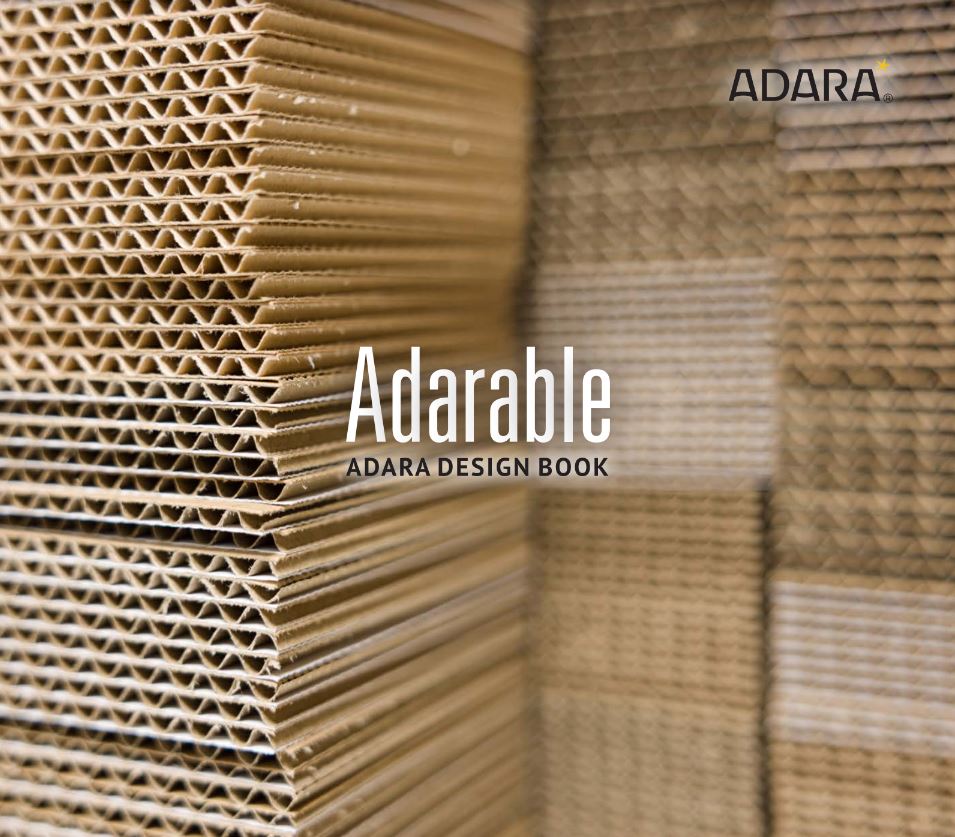 ---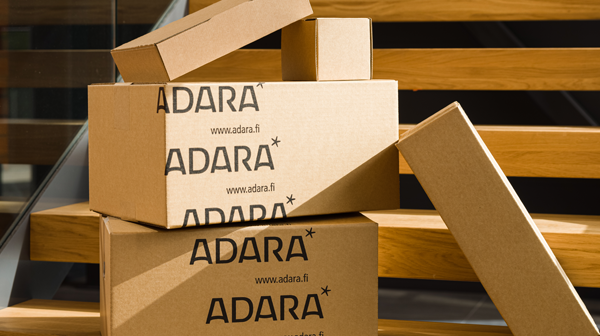 Corrugated cardboard packaging
The world's most popular packaging material.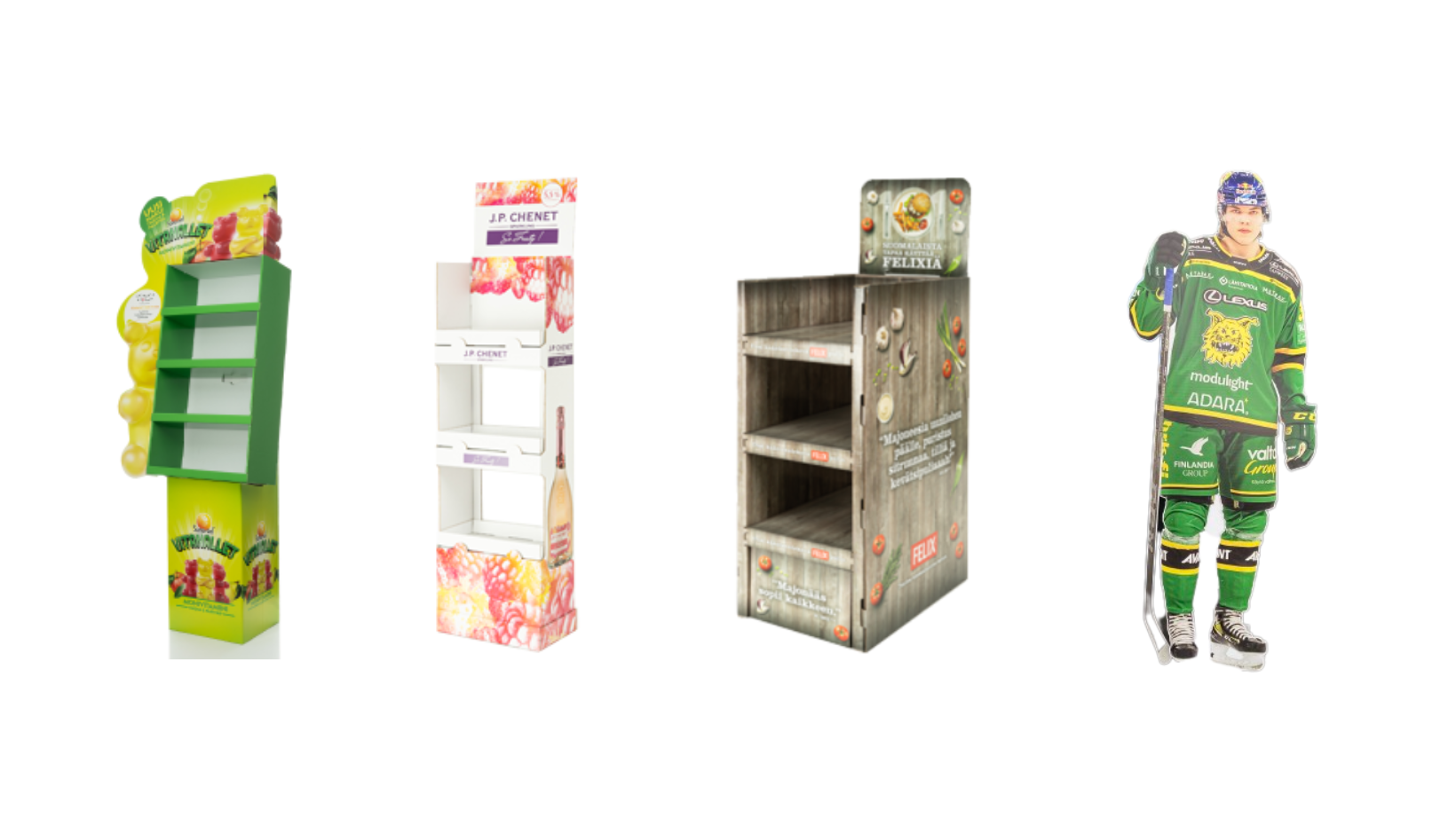 Display
Ensure that your products are the ones that people choose!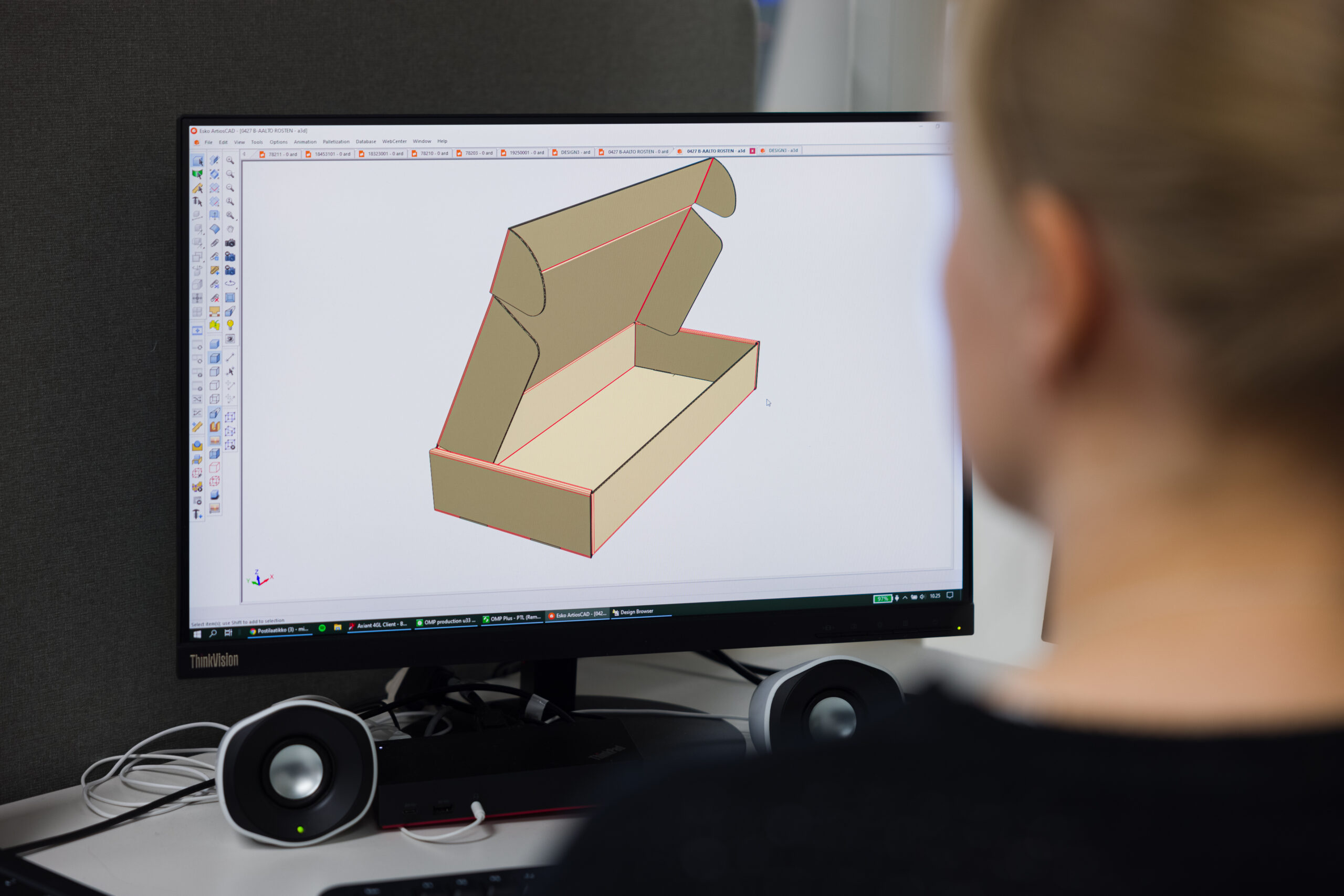 Packaging design
Well-designed packaging is achieved through cooperation between the customer and the designer.
---
PASSION for PAHVI

Order Passion for Pahvi newsletter.

---
Address
Radanvarsitie 9
37600 Valkeakoski