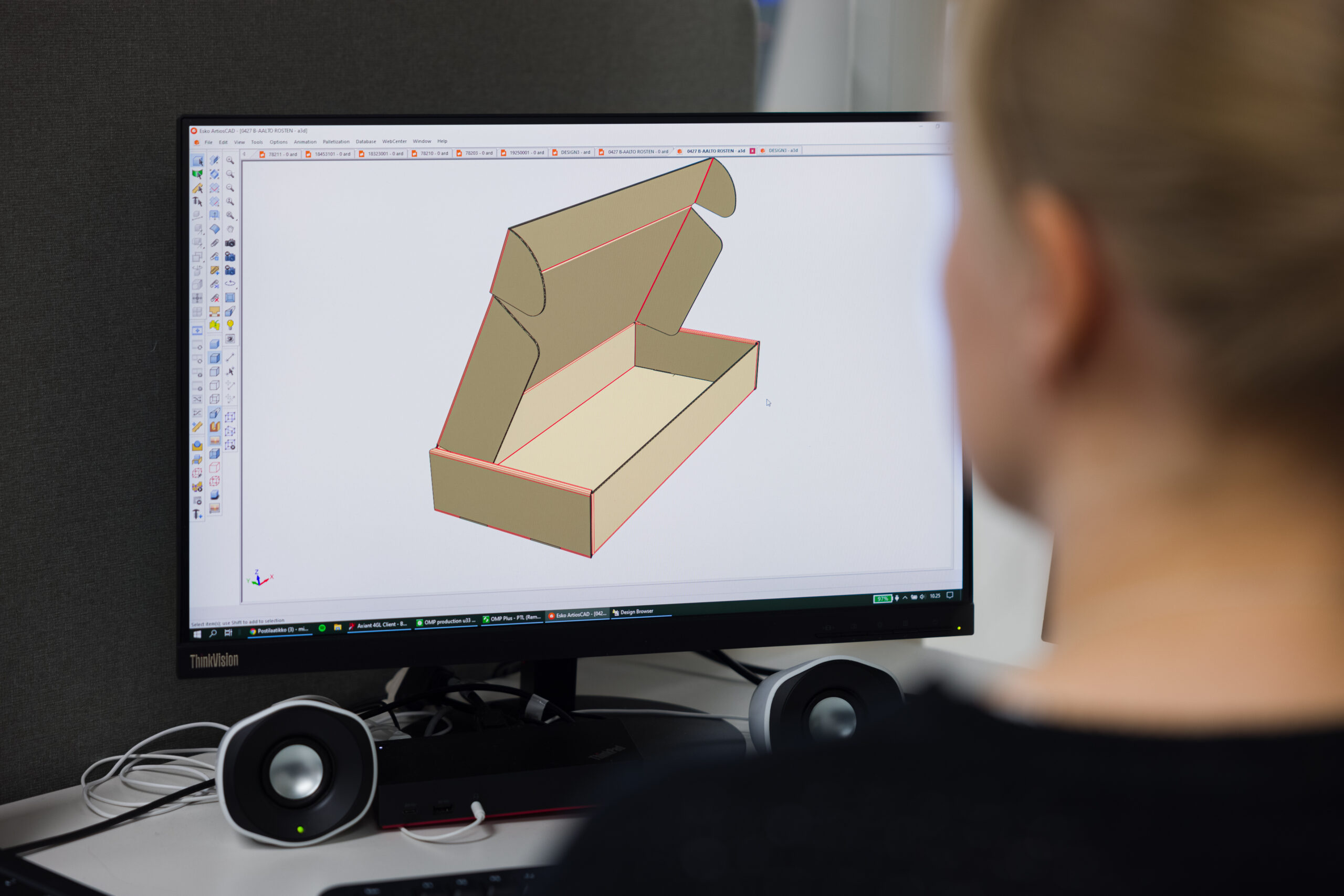 PACKAGING DESIGN
Well-designed packaging through cooperation between the customer and the designer
Well-designed packaging through cooperation between the customer and the designer
Focus on the customer is at the core of Adara's operations. The customer knows the qualities, distribution methods and sales criteria for their products better than anyone else. For their part, the packaging designer knows the materials and the technical possibilities of the production systems. We want to ensure that we truly understand your wishes and needs for the product. Best results are achieved through discussions with all parties involved in the packaging chain. A project is always a sum of its parts, including the packaging materials, structures, dimensions, labelling and environmental questions.
A good product speaks for your company
It is said that 80% of success is achieved at the drawing table. Our experienced designers are familiar with the requirements of both the products and the distribution routes. Close cooperation with our production operations ensures that the design pays attention to materials, printing methods and production possibilities, right from the start. For you, this means that you always get well thought out products at a reasonable price. Share your wishes and ideas with us, and we will take care of the rest.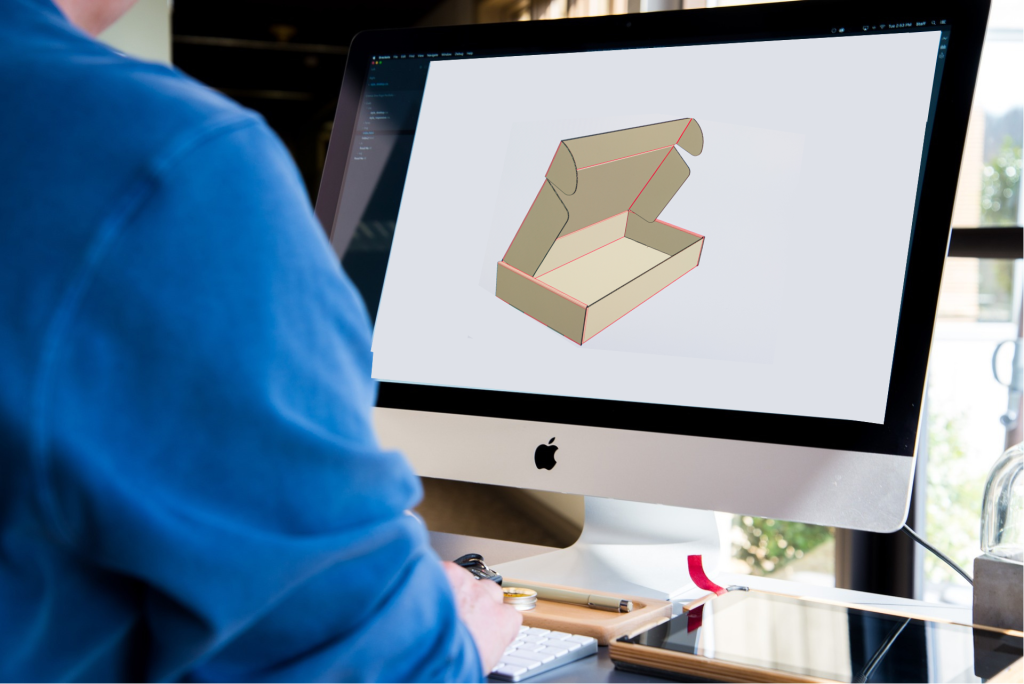 Packaging design
A skilfully designed structure saves raw materials, reduced overpackaging and pays attention to the durability and dimensioning requirements of the entire delivery chain and the requirements of working in-shop. Material consumption is minimised and recycled fibres are used whenever possible. Recycling is effortless because opening and flattening the packages is easy.
.

Material durability is measured with various tests
The edge crush test, ECT, measures the edge's crush resistance (kN/m), which signals the box's stacking strength.
The flat crush test, FCT, signals the flat crush resistance (kPa) of the corrugated layer.
Bursting strength (kPa) grows as the amount of primary fibres and grammage of the surface cardboards increase.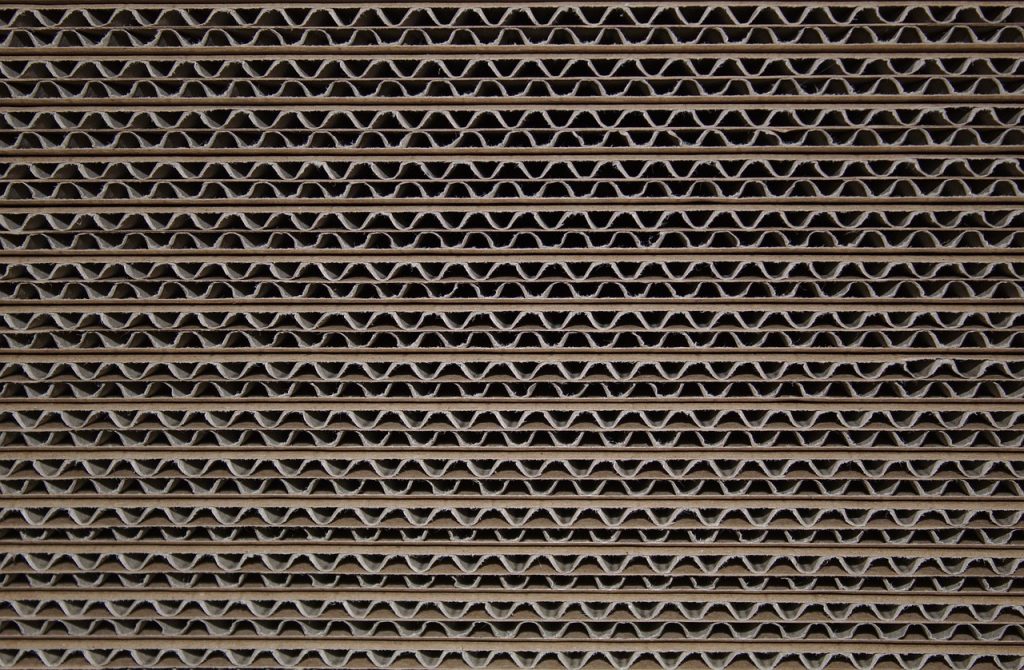 ---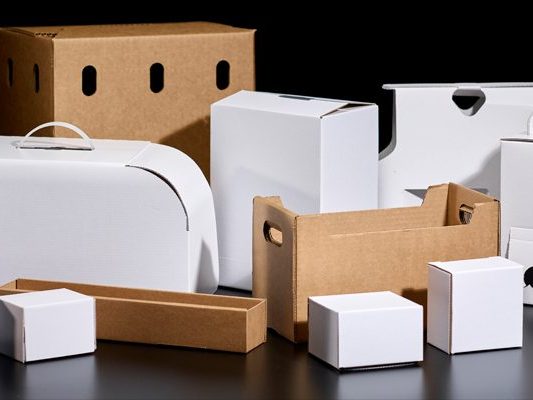 Good sales packaging
keeps the products together and protects them
says something about the product
includes all required labels
is easy to handle and durable
is easy to dispose
works in all stages of the packaging process
is easy to open
A good display
sells well
is visually consistent with the sales packaging
is easy to handle, use and assemble
is easy to dispose
is multi-purpose
At its best, a ready-to-use transport packaging
---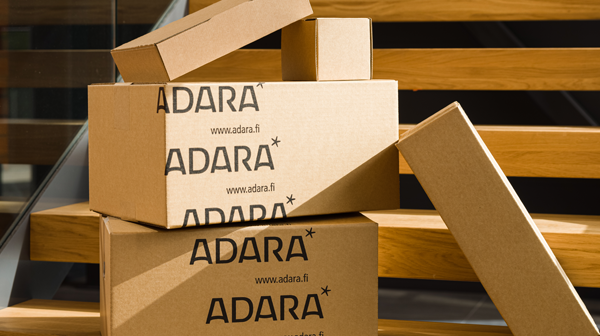 Corrugated cardboard packaging
The world's most popular packaging material.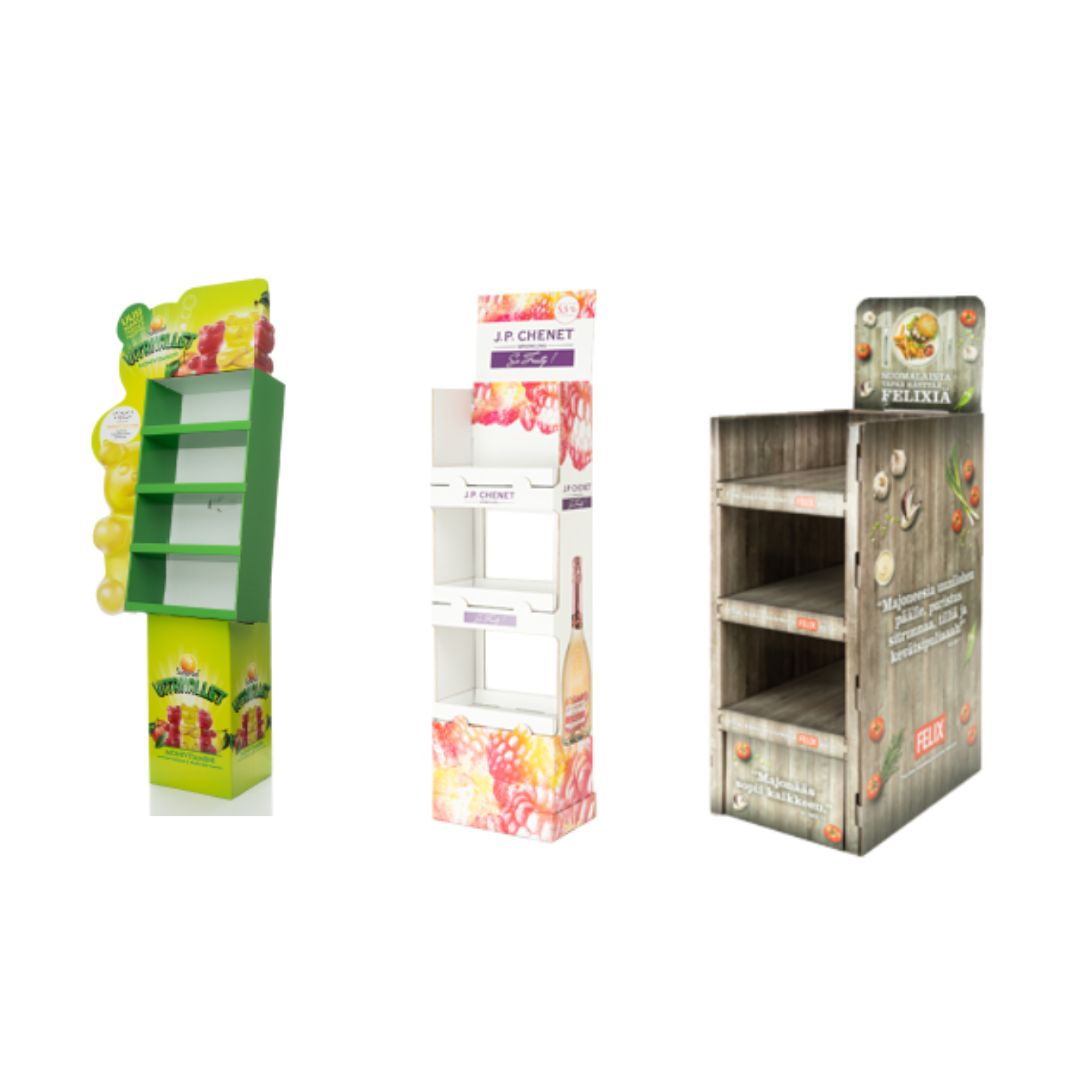 Display
Ensure that your products are the ones that people choose!
Food packaging
Protection for food in all stages of the distribution chain.
PASSION for PAHVI

Order Passion for Pahvi newsletter.

---
Address
Radanvarsitie 9
37600 Valkeakoski