Passion for Pahvi
The most efficient and flexible solution provider in packaging and in-shop advertising
ADARA
Adara Pakkaus Oy is a notable Finnish manufacturer of corrugated cardboard and corrugated packaging. Our goal is to become the most flexible and reliable Finnish partner in packaging and in-shop advertising.
Since 1933
We have been producing packaging solutions in Valkeakoski, Finland, since 1933. In the past few years, we have developed our business by investing heavily in production machinery and systems. Our own structural design, modern production systems and customer-oriented attitude ensure that our customers receive flexible service and state-of-the-art products. We provide everything at once and from one point of service: design, in-shop and campaign materials, boxes, storage, machinery and logistics. We know the requirements for retail packaging. Thanks to digital systems, we can also offer small batches and photographic quality.
Packaging protects the product
We pay attention to the product as a whole. The key purpose of packaging is to protect the product, in addition to which a well-dimensioned package affect the entire delivery chain, saving costs and resources. This way, we can add value for our customers and keep our processes efficient. Adara offers a broad product range. We serve our customers by offering packaging solutions that take customers' unique needs into account. Our cooperation and communication with our customers is open and confidential.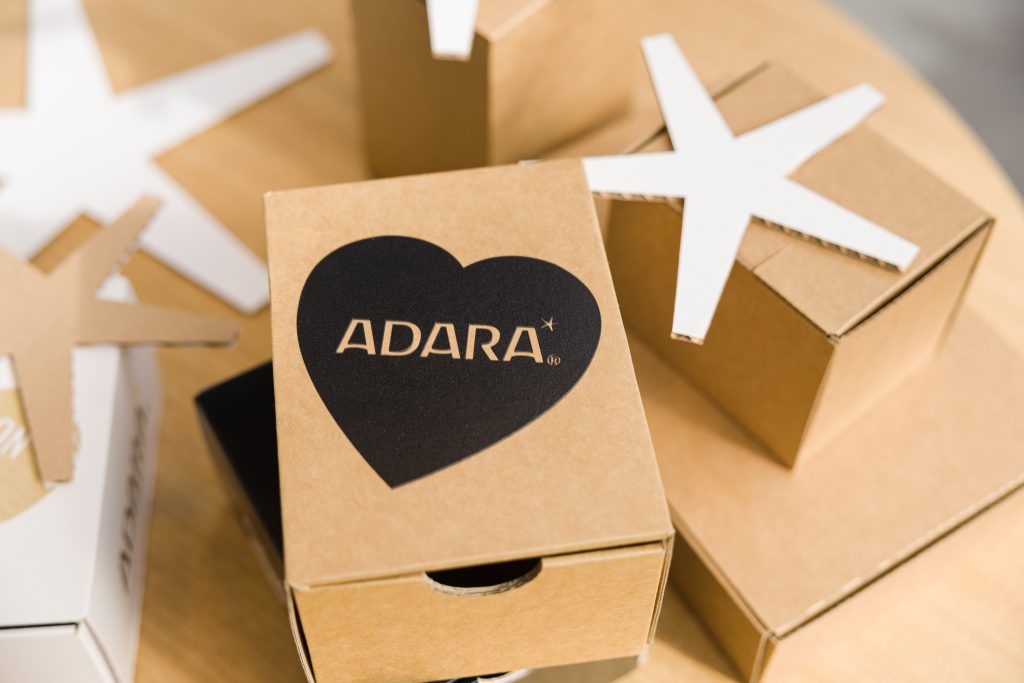 Our mission guides our operations
Our mission is clear: Producing high-quality corrugated cardboard products for our customers flexibly, efficiently and sustainably. It is important to use to be known as a flexible and customer oriented partner. We work to find the best possible never compromising quality.
Our values are reflected in our everyday work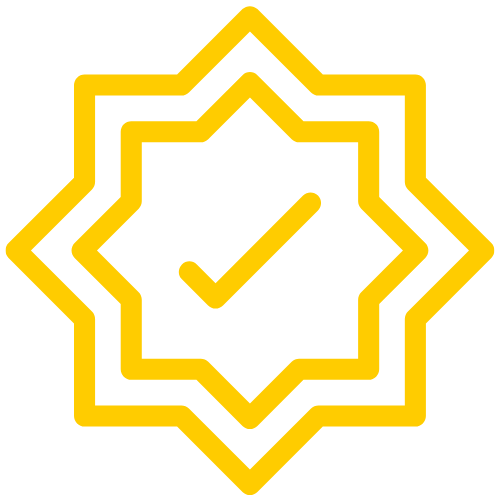 Quality
Quality is a key factor for us, starting from the organisation's internal operations and all the way to the product and service delivered to the customer.
---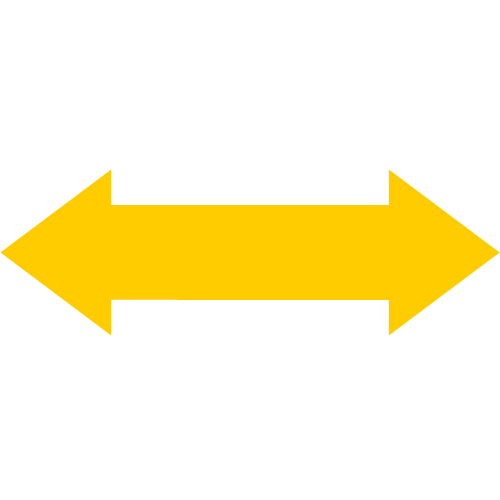 Flexibility
Customers' and partners' needs and situations may change rapidly. Flexibility and finding the best
solution are our priorities.
---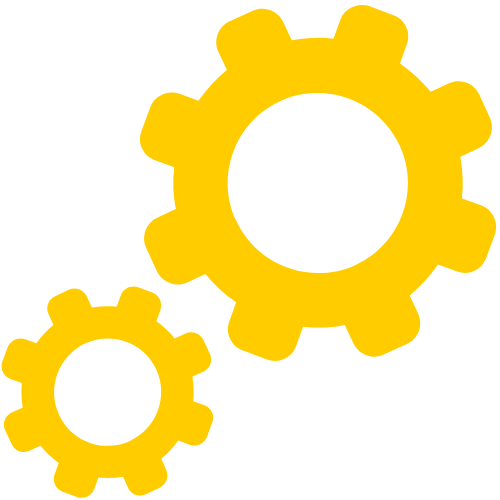 Efficiency
For us, it is important to keep up with technological advancements. We aim to make our operation
more efficient through constant measurement and development.
---
---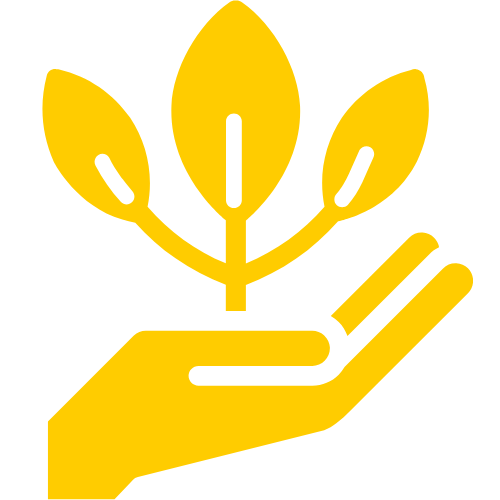 Sustainability
For Adara, responsibility means taking care of natural resources and our work community's
wellbeing. We aim to follow the UN's principles for sustainable development.
Sustainability
Sustainability and responsibility are a key part of our business.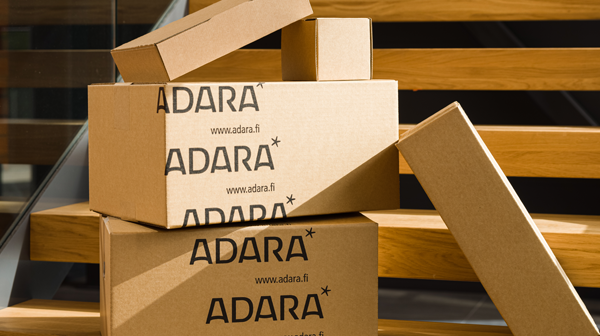 Corrugated cardboard packaging
The world's most popular packaging material.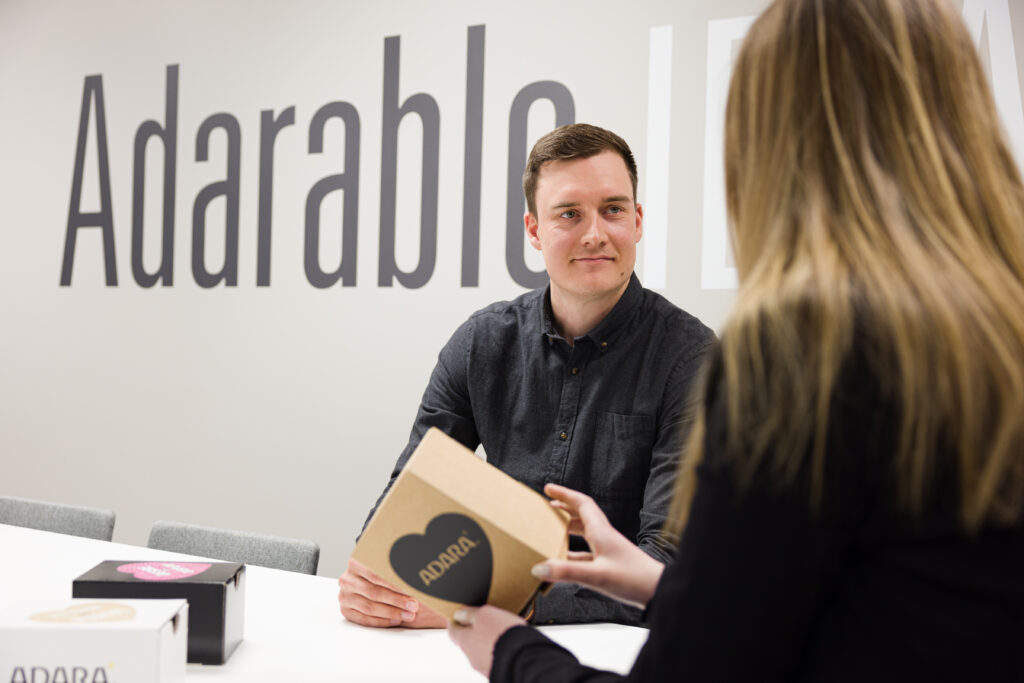 Contact information
Contact us!
PASSION for PAHVI

Order Passion for Pahvi newsletter.

---
Address
Radanvarsitie 9
37600 Valkeakoski